| | |
| --- | --- |
| Since its introduction in the early 1970's Project Learning Tree has been recognized as one of the premier environmental education programs in the world. PLT uses the forest and trees as "windows" into the natural and built environments, helping students gain awareness of the world around them and their place in it. | |
Maine TREE Hires New PLT Coordinator
The Maine TREE Foundation (Maine TREE) is pleased to announce that Christine Anderson-Morehouse of Northport has been hired to join it as the new Project Learning Tree® (PLT) coordinator. PLT uses trees and forests as windows on the world to increase students' understanding of the environment and actions they can take to conserve it.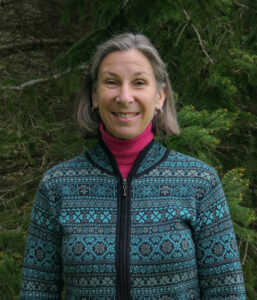 Christine Anderson-Morehouse joins Maine TREE after decades guiding school leadership teams and teachers in educational approaches, often incorporating suitable outdoor education and first-hand learning experiences. She has worked with the Maine Mathematics and Science Alliance to improve science teaching and learning. She has also led the Midcoast Regional Professional Development Center to train teachers and administrators. And, she's consulted with school districts, universities and non-profit organizations from Jackman to Houlton, Cutler to Sanford, and beyond Maine, to improve science learning. 
Anderson-Morehouse brings her degrees in forestry and in science and environmental education, and her experience over 30 years working in those fields, to her work with Project Learning Tree.
"I'm thrilled to have this opportunity to apply my experience in forestry, as a middle school teacher and as a coach for science educators to Project Learning Tree," says Anderson-Morehouse. "Maine education is at a crossroads with its emphasis on students learning through real-world problem-solving, critical thinking, and other practices within each subject area. Maine Project Learning Tree, with its large, statewide network of teachers, foresters and researchers, offers many excellent opportunities for students to learn in their schools and communities."
"Through Project Learning Tree experiences, students will realize new opportunities to live, work and play here in Maine, so they can more fully enjoy what our beautiful state has to offer and hopefully remain or return after graduation," says Anderson-Morehouse.
Since 1976, PLT has reached 135 million students and trained 750,000 educators to help students learn how to think – not what to think – about complex environmental issues.  PLT is an initiative of the Sustainable Forestry Initiative. The PLT program has been a mainstay of experiential outdoor environmental education in Maine since 1977. It is a core program of the Maine TREE Foundation whose mission is to educate and advocate for the sustainable use of the forest and the ecological, economic and social health of Maine's forest community.
Henry Whittemore, executive director of Maine TREE, commented, "We are delighted to welcome Christine Anderson-Morehouse as our new PLT Coordinator and we look forward to developing new programs, delivering innovative outdoor activities and building new networks with Christine guiding the way. She comes with a wealth of experience in designing and developing STEM-related professional development and is a natural fit to lead Project Learning Tree in Maine."
Anderson-Morehouse begins in her new role on June 17. Among her first tasks will be to help support Maine TREE's Teachers' Tours, to be held this year from July 9-12 in Ashland, and July 23-26 in Rangeley, Maine. 
The Maine TREE Foundation celebrates its 30th anniversary this year with a fun event for families of all ages planned for September 21 at the Old Town Elementary School.  For more information, call (207) 621-9872 or email info@mainetree.org.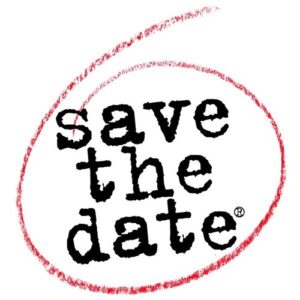 The Maine TREE Foundation is celebrating their 30th anniversary!  Saturday, September 21, 2019 3:00 pm – 5:00 pm at the Old Town Elementary School and then 5:00 pm – 8:00 pm at the University Forest Pole Barn.  Come and join us celebrate the past 30 years of educating people in environmental education in Maine.  For more information contact info@mainetree.org or 207-621-9872.
Curriculum guides include the Pre K-8 Environmental Education Activity Guide as well as secondary modules for middle and high school as well as post-secondary audiences. A sample of activities includes: "Adopt a Tree", "Tale of the Sun", "Tree Cookies".

For secondary educators, five secondary modules available in PLT's Exploring Environmental Issues series. They include: Focus on Risk; Focus on Forests; Municipal Solid Waste; Forests of the World; and Places We Live.
Project Learning Tree's early childhood education guide, Environmental Experiences for Early Childhood, was developed especially for educators of children ages 3-7.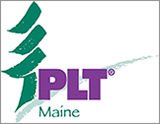 PLT in Maine is sponsored by the Maine TREE Foundation.  Visit www.plt.org for more information about Project Learning Tree's National Programs, or contact Christine Anderson-Morehouse, Maine PLT Coordinator for more information about PLT workshops in Maine.